An electronic version of standards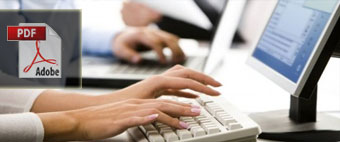 Nowadays, we do not offer only a great amount of technical standards in printed form but also in an electronic version. In this case shipping costs are not charged and what is more, the standard will be delivered to you much faster. Usually, it takes a maximum of 20 minutes after receiving an order during working hours.
There is stated what version (e.g. printed, electronic, CD-ROM) is available for each product.
On this website you can order standards in electronic version such as DIN, ASTM, ASME, SAE, GOST, UNE, ISO, IEC, IEEE, ETSI, UIC, UOP, WB, GB and many more.
Although we offer a great amount of technical standards from all over the world, it is possible that you will not find your required product on our website. In case of a such situation, send us your requirement on: https://www.mystandarts.biz/cenova-nabidka.html.